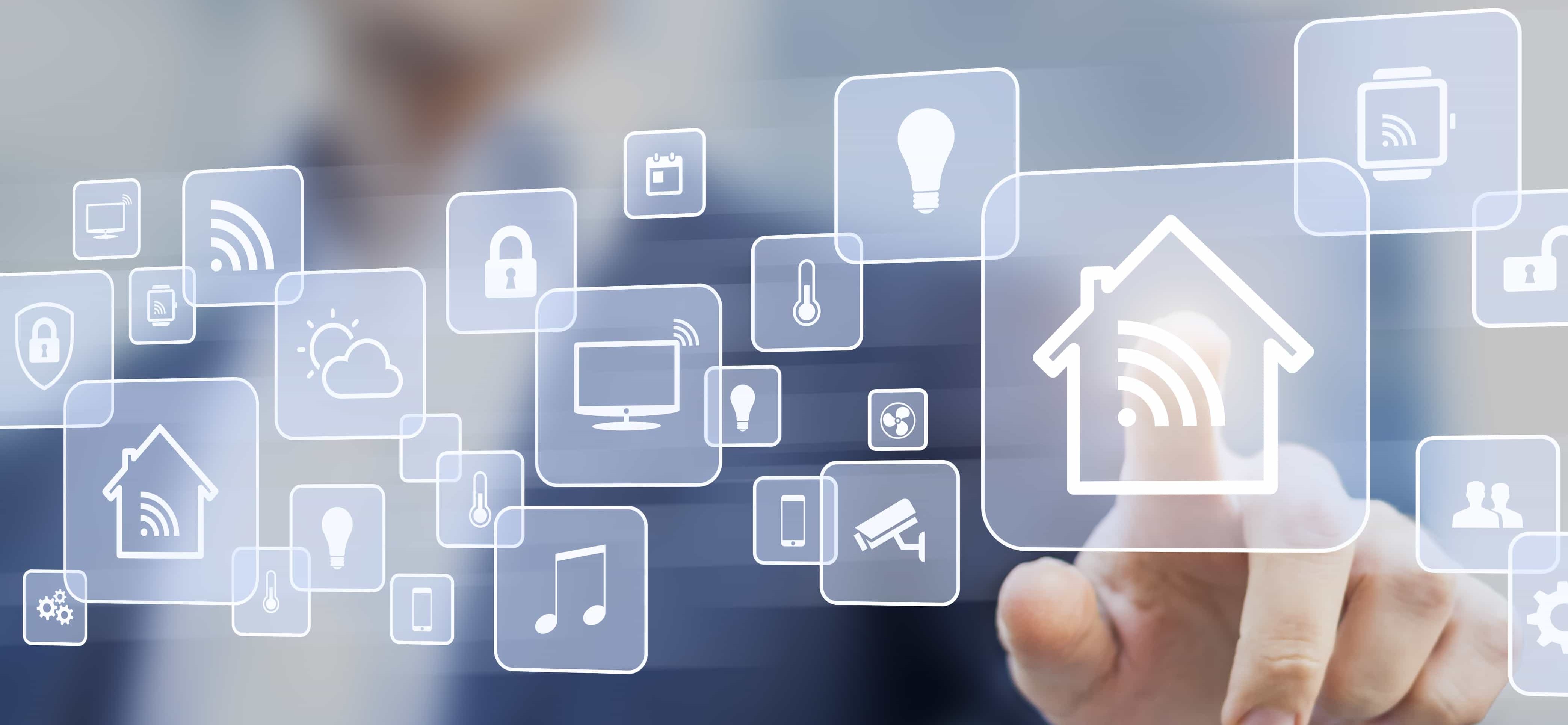 Home & Office Automation
Automation is the ultimate amenity
ADHT Solutions partners with builders to design and install home and office automation systems. Many factors come into play when you use the latest technology to simplify your life, enhance your comfort and reduce expenses. Call us today to "Integrate Smart from the Start"
Automation Overview
Geo-Fencing
A few miles away from home? Now's a good time to set the temperature!
Forgot to lock the door? Automatically lock your door and turn the lights off when you drive off to work
Unlock the door, turn on the lights and close the garage when you walk up to the house – while carrying groceries!
Scenes – Your favorite home-wide settings with one touch
Have a daily routine? One-touch remotes give you access to saved settings called scenes. Automate the technology you use during your mornings, nights and evenings. Create custom scenes for parties and romantic evenings, relaxing and working. It's no secret that light and temperature have a significant effect on your mood, comfort and performance.
Home or Office Snapshots
Running late? Check that all lights are off, all windows are closed and that the door is locked in a matter of seconds.
Worried about the pipes freezing in your second home or rental property? Temperature sensors let you know when to run the heater to avoid costly repairs and water damage. Better yet, have the system react automatically and simply notify you or ask for your permission before changing anything.
View and adjust the status of your home at any time, from anywhere, over the internet. Today's automation technology allows you to connect more than 200 devices per network so that you can have a fully autonomous house. Rental property and business owners can benefit significantly from this ultimate amenity by saving on energy costs and detecting issues across entire complexes.
Comfort Sensors
Even the newest stand-alone thermostats respond only to the temperature of the room they are located.  Comfort sensors are automation devices that are placed in rooms which take longer to heat up or cool down. They can be programmed individually and let your thermostat know to keep the HVAC system running until all rooms are at your perfect temperature.
Water Control
Anyone who's been through a water leak knows the damage, inconvenience and costs that can follow. Acting fast is the only way to minimize restoration expenses and prevent the spread of unsightly and hazardous mold.
With automation you don't have to wait until you are on site to shut off the water:
Get water leak sensors installed in bathrooms, near washers, under water heaters and sinks, as well as areas susceptible to flooding
Get notified of the precise location of a detected leak
Automatic water-shut off devices work in tandem with sensors and react within seconds of leakage
Alerts on your mobile device allow you to act fast and call a technician, friend or neighbor if automatically shutting off water is not enough to prevent damage. Reduce damage from water leakage in pool houses, aquariums and mobile AC unit condensate pans. Know when the basement starts to flood during heavy rains
Monitor and manage second homes and investment properties from anywhere
Water automation can be used for controlling irrigation. You can control lawn sprinklers remotely and on schedule to keep your lawn green and your backyard garden healthy.
Enhanced Security
Keep track of who visits and when with smart locks. Assign more than 20 different pin numbers for entering your home or office
Set up geo-fencing to automatically lock your door when you leave the house
Create a temporary pin for the contractor. Provide a separate pin to each babysitter. Disable your in-law's pin at any time, from anywhere!
Devices and Applications
ADHT Solutions installs only the newest devices and software to ensure the latest security features are integrated into your automation system.
Most home and office automation gadgets can run on a single battery for years, and use wireless technology that consumes less electricity than Wi-Fi while sending information further than Bluetooth.  Each connected device can forward data from other devices on your automation network, extending the range of any one device and increasing signal reliability.
We carefully select manufacturers and distributors of devices for compatibility and test the features to make sure your new installation works to your specifications. Call us any time with any questions after the installation and we'll make sure you are getting the most from your home & office automation.